Lessons
Here at Whitney Ridge Stables, we are proud of our well-established lesson program. We offer both western and English disciplines of horseback riding lessons to students of all ages and experience levels. Whether you are just starting to learn to ride or are mastering the finer points, our horses and instructors will help you to hone your skills. We offer a pleasant and friendly atmosphere and cater to families and children. Lessons are available in half-hour or hour-long sessions six days a week, Monday through Saturday. We incorporate instruction in horse safety, grooming, and tacking-up in your lessons. Our kind, well-trained horses will help you build confidence and riding ability.
Instructors
WRS employs several knowledgeable and patient instructors. These instructors are familiar with the lesson horses and have many years of riding and teaching experience. Click here to see a list of WR instuctors.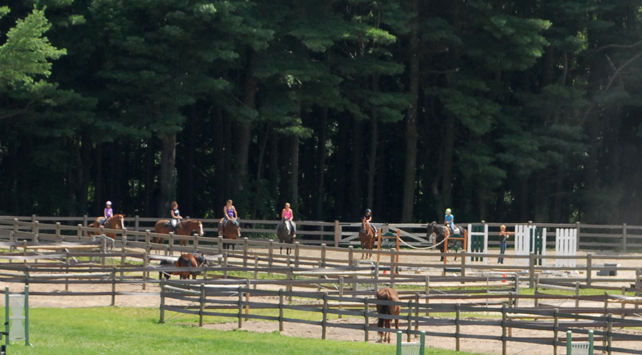 Summer Camp
Whitney Ridge's annual summer riding camp is a great way for horse-loving kids (ages 5-13) to spend the summer!
Summer is on its way and so is WRS's Summer Riding Camp. Available in weekly sessions, the camp is open to children ages 5-13 of any experience level. Small groups ensure that each child receives personal attention and plenty of riding time. Campers learn riding, horse care, and grooming. They also spend time out of the saddle doing arts and crafts, playing games, hiking, and learning the parts of the horse and tack. The week culminates with a horse show held on the premises for campers to demonstrate their skills (ribbons go to all).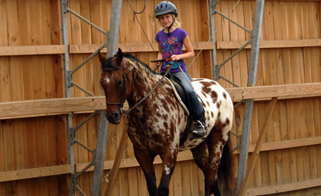 2017 Summer Camp
Weeks & Information
Click to download in PDF format


E-mail:
camp@whitneyridge.com
2017 Registration Form
Print & Fill Out
Click to download in PDF format


E-mail:
camp@whitneyridge.com





To check on availblity or Summer Camp questions, PLEASE send to the email listed below...

E-mail: camp@whitneyridge.com